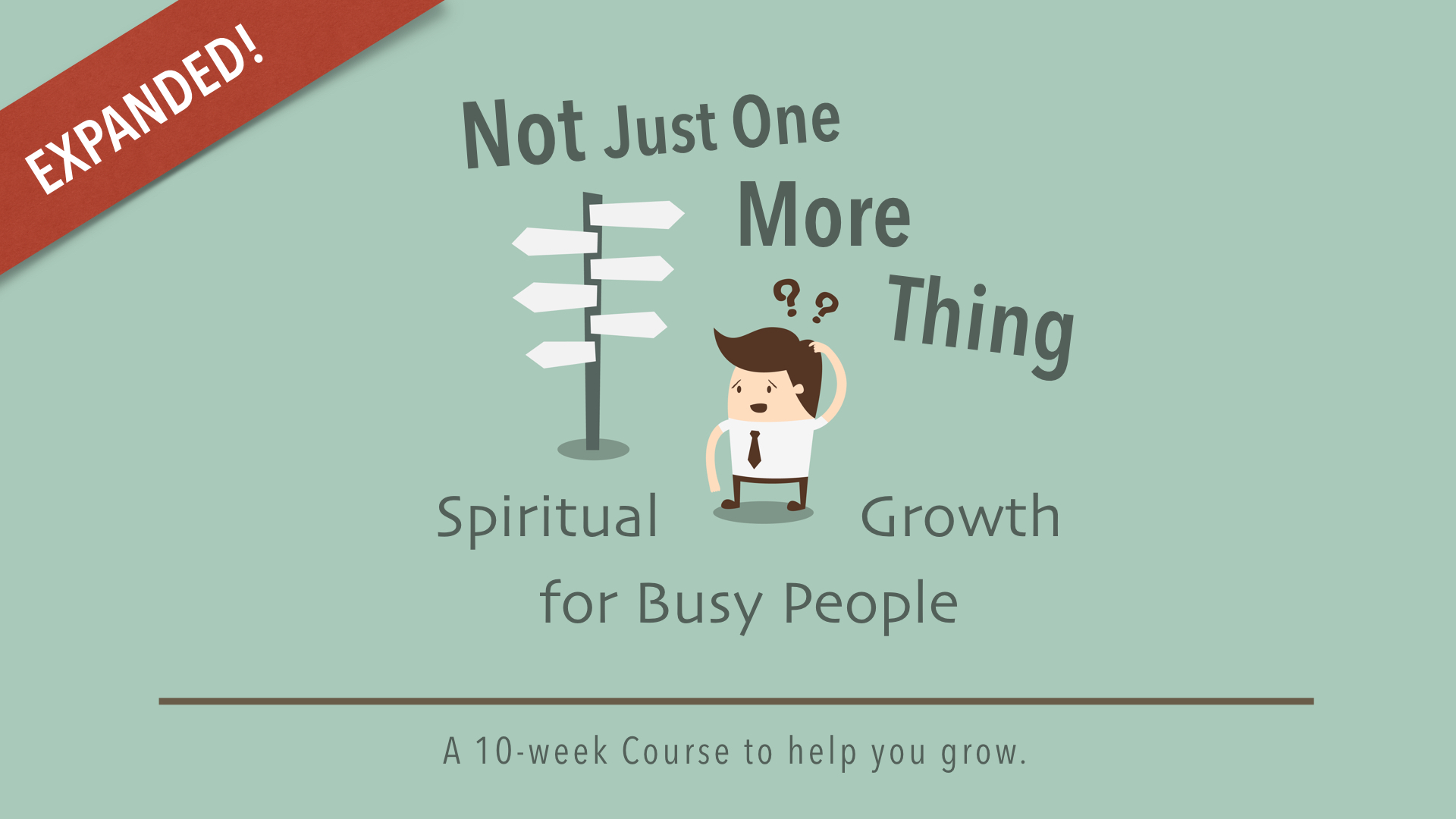 Is it possible to grow spiritually in the midst of a busy life?

You are a follower of Jesus. But you're starting to wonder if you're really following. It's not a question about belief. It's a question about trajectory. Are you really going somewhere? And not just to heaven someday, but now?
Is following Jesus making a difference in your life?
You want to grow, to mature spiritually. But your life is full and fast-paced. You want to slow down, but you're not sure how. Making ends meet, raising kids, taking care of the lawn, moving ahead in your career — these things all take time and energy. It's not like you can opt out of most of then, right?
When you think about spiritual maturity, you think of retired people who have hours to sit around reading the Bible, volunteering at church, and praying. Or maybe monks who live in a quiet cloister where they can think about God all day long. But that's not your life. You wonder if it's even possible to grow spiritually in the midst of a full life?
It is.
In fact, God wants to be an active part of your very full life. Being spiritual when you're on vacation or have a lot of free time on your hands is easy. That's when you have all the time in the world for reading, reflecting, journaling, engaging in deep conversations, and worshipping. Anyone can do that. But keeping your spiritual head above water when life is busy, that's the real test.
"Not Just One More Thing: Spiritual Growth for Busy People" is a 10-week course that will help you sort this out. How can you grow in the middle of a busy life? What needs to change in your thinking? How can you include God in the things you've already got going on? Are there things you need to let go? This course is designed to fit into a busy life.
It includes the following:
1. One short video each week, approximately 10 minutes long.
2. Five days worth of simple, do-able assignments that you can fit into your real life. So one each day. Take the weekend off. Some are activities to try, some are questions to journal on, some are links to other short reading selections that can help you.
3. The course, including video and activities, is built so that you can work through everything taking only 10-20 minutes a day, five days a week.
The first few lessons will get you immediately taking practical steps. I want you to see tangible results quickly, and you can, if you try the things I ask you to. In later weeks, we'll back up and look at the reason for these activities and how you can use the things you've learned to keep an engaged spiritual focus in the middle of your busy life.
I invite you to invest this time – a few minutes a day, five days a week, for ten weeks. Stick with this and you will experience a more intentional and connected relationship with God–even in the middle of a very busy life.